The Grainery No Bake Cookies
2 cups white sugar
1/4 cup unsweetened cocoa powder - we recommend Hershey's Special Dark
1/2 cup milk
1/2 cup butter
1 tsp vanilla
1/2 cup peanut butter
3 cups Grainery Oats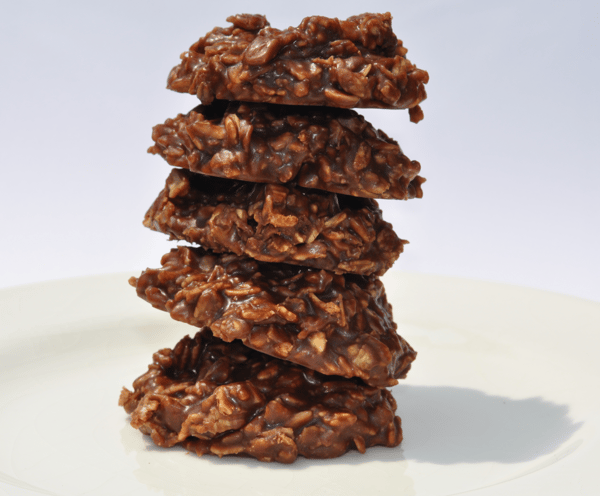 In a saucepan over medium heat, combine the sugar, cocoa, milk and butter. Bring to a boil, stirring occasionally. Boil for 1 minute (be precise, too much will make crumbly cookies, while too little will not allow them to harden). Remove from heat and stir in vanilla, peanut butter, and oats. Drop rounded spoonfuls onto waxed paper. Allow cookies to cool for an hour.
1 cup sugar
1 cup butter
2 eggs
1 tsp vanilla
1 tsp baking soda
2 cups flour
2 cups fresh milled oats
1 cup dried cherries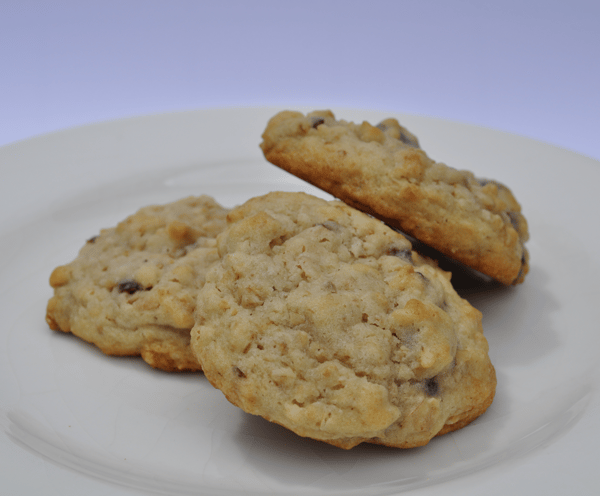 Optional Orange Icing:
2 Tbsp butter
1 cup powdered sugar
Orange juice
Sift dry ingredients into bowl. Mix in vanilla, butter, eggs, and oatmeal. Cover and set in fridge for 30 minutes to chill. When chilled, use a spoon to drop dough onto a cookie sheet. Bake at 375 for 8-12 minutes.
Orange Icing: Beat butter and sugar together. Mix 1 tsp of juice in at a time until desired consistency is reached.
Peanut Butter Oatmeal Cookies
1 cup flour
1/2 tsp baking soda
1/2 cup butter
1 cup peanut butter
1/3 cup sugar
1/3 cup packed brown sugar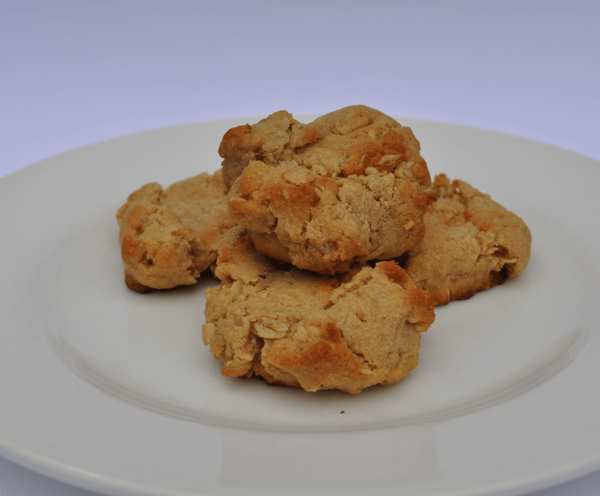 2 egg whites
1/2 tsp vanilla
1 cup Grainery oats
Mix flour and baking soda together. Beat butter until softened. Add peanut butter, sugar, and brown sugar to butter. Beat until combined, then add egg whites and vanilla, beating until uniform. Add flour mixture and mix well. Stir in oats. Drop rounded teaspoons 2-inches apart onto an ungreased cookie sheet. Bake at 375 for 8 to 10 minutes or until edges are golden brown.
Chocolate Chip Cookies with Oat Flour
1 stick butter
1/2 cup brown sugar
1/2 cup white sugar
1 egg
1 tsp vanilla
2 1/4 cup Grainery oat flour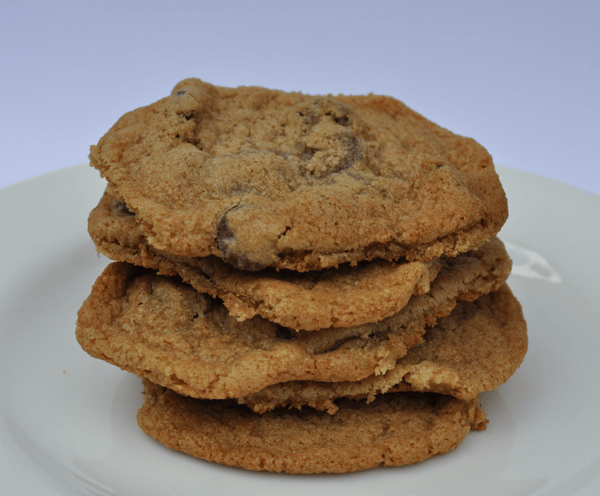 1/2 tsp salt
3/4 cup chocolate chips
1/2 tsp baking soda
Preheat oven to 350. Mix together butter and sugars (the mixture will be slightly crumbly). Add egg and vanilla, then beat until smooth. Mix together the baking soda, salt, and flour, then add the wet ingredients. Mix until uniform (dough will be slightly sticky). Add chocolate chips. Spoon onto ungreased baking sheets and bake for 8-10 minutes or until edges are just becoming golden.