80% of all our oats come from Canada.
There has been long term shifts in acres planted of oats in the United States to corn and soybeans. This is a large part why we import oats and wheat from Canada where the conditions aren't as prime for corn, but are for wheat and oats -- shorter season, longer, milder summer days.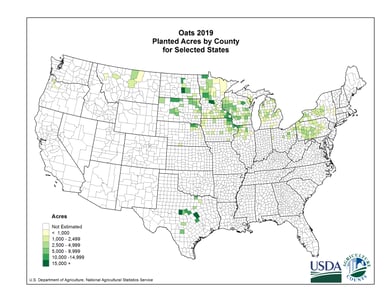 Despite attempts to source locally, we continue to source through Grain Millers out of Iowa. Locally grown oats are difficult to dehull and dry to the specific moisture content needed to run through our mills without much larger scale.
Learn More about the farmers growing oats for us and Grain Millers.